I've not posted at all this year…part of that has been forgetfulness, and part of it has been Millie being increasingly sick. Her weight crashed early this year, from her norm of 700g down to a mere 430g at the lowest. We went to the vet, and she got put on metronidazole. This helped for a time, bringing her stable weight back to 650g for a while.
Unfortunately, it didn't last. Her weight crashed again, and we added prednisolone to the mix. She stabilized again for a time, only at 550g, but seemed happy. At least, happy when I wasn't making her take the icky meds. So most of the day!
Earlier this week, a mere couple days in advance of her next vet visit for annual checkup and vaccines, her weight crashed again. And this morning, I woke up to give her the meds for the day, and she was all but gone. We rushed to the vet, with her wrapped in warm blankets to try and boost her body temperature, but there was nothing to be done but let her go. I'm really going to miss my little koalaferret.
Despite not posting pictures, I've still been taking them. And if she's not been at her most photogenic this year, I still want to give her a fitting goodbye. So here's Millie, everyone.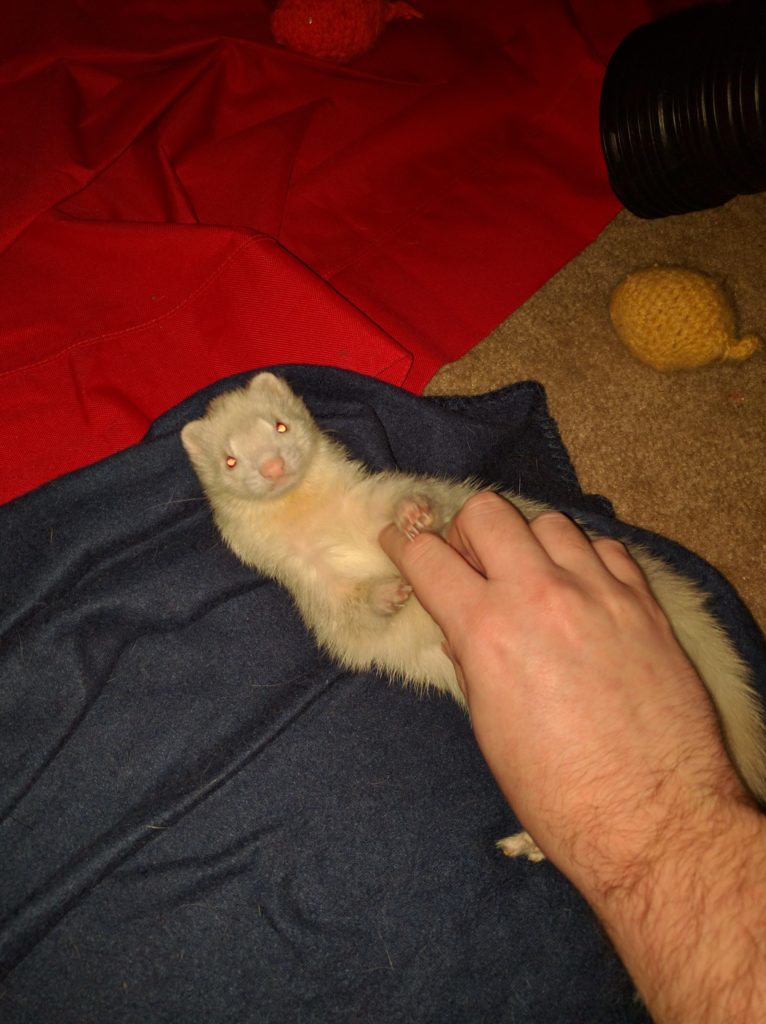 She loved her belly scratches.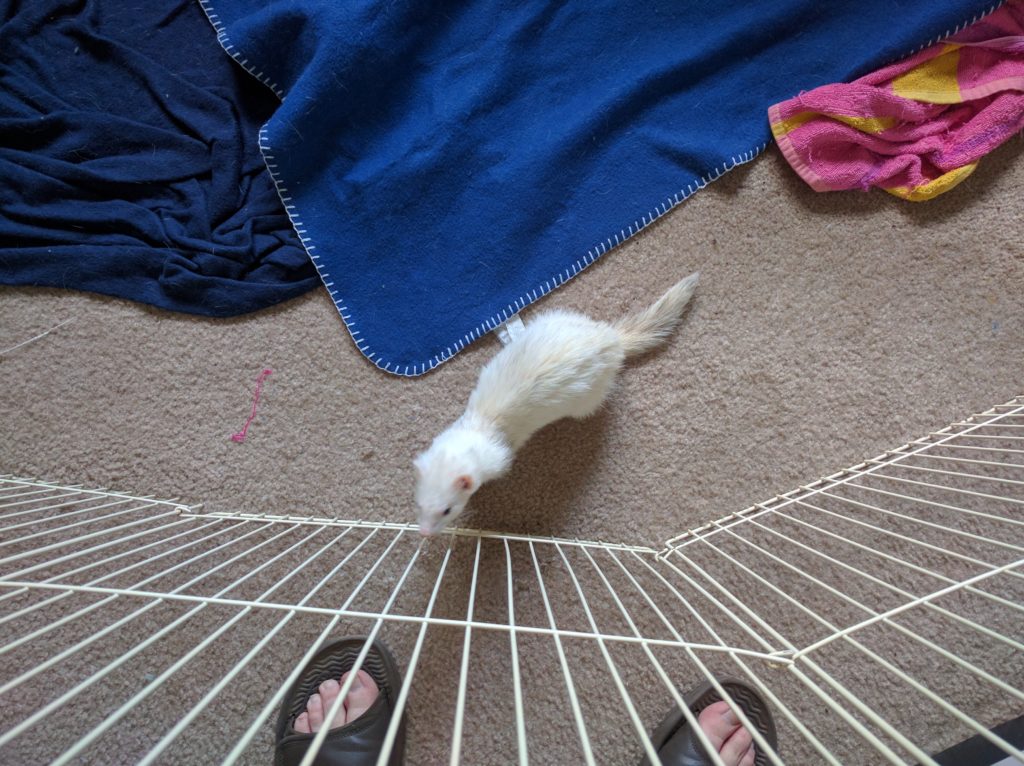 She always wanted to go out and explore.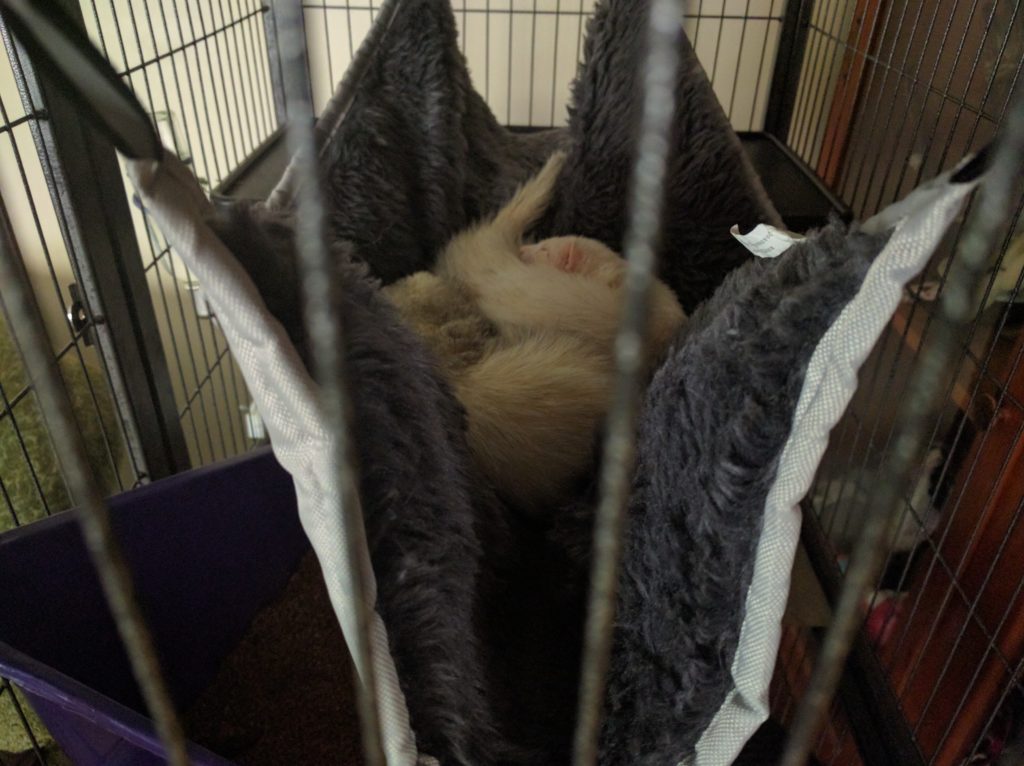 When we did go out, she sometimes got to stay at a fancy ferret hotel at my cousins' place!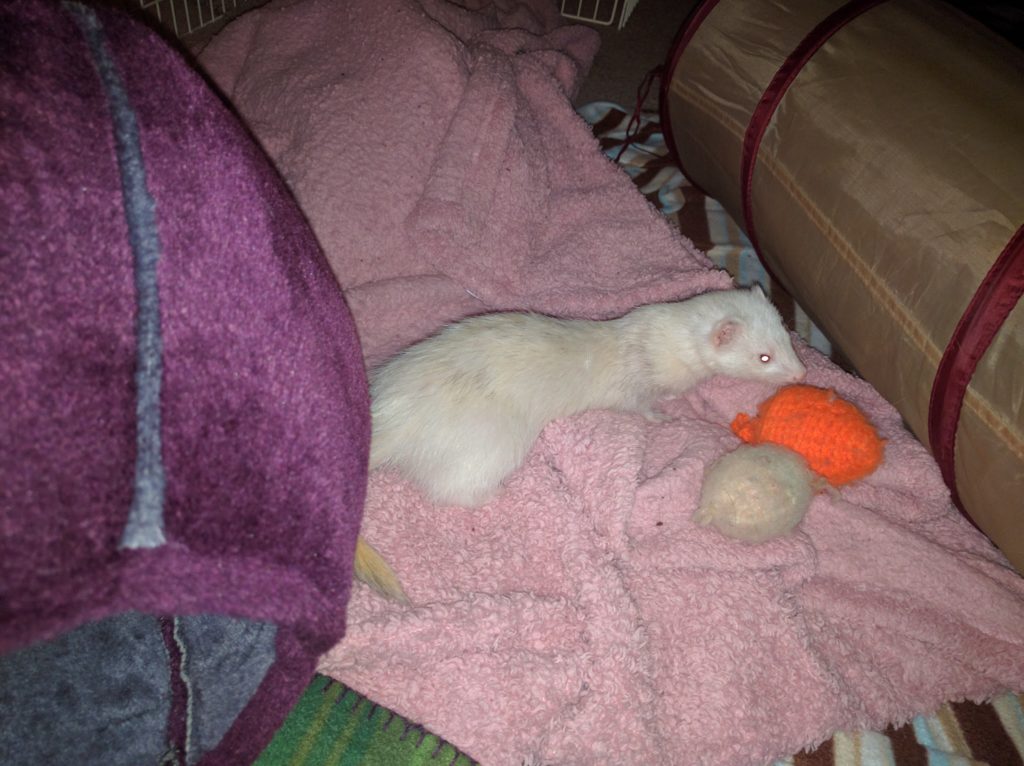 She loved, loved, loved her eggs. Both the ones our wonderful vet gave her so many years ago, and the ones my mom made for her more recently.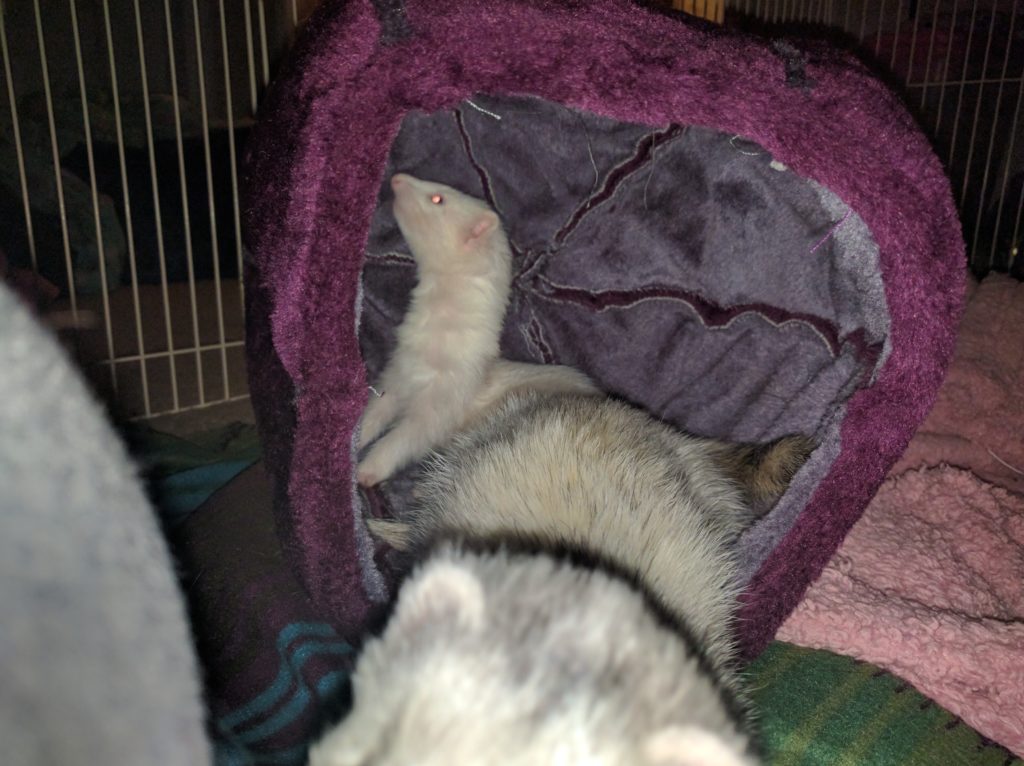 Playing with Gara in the Christmas present I got them.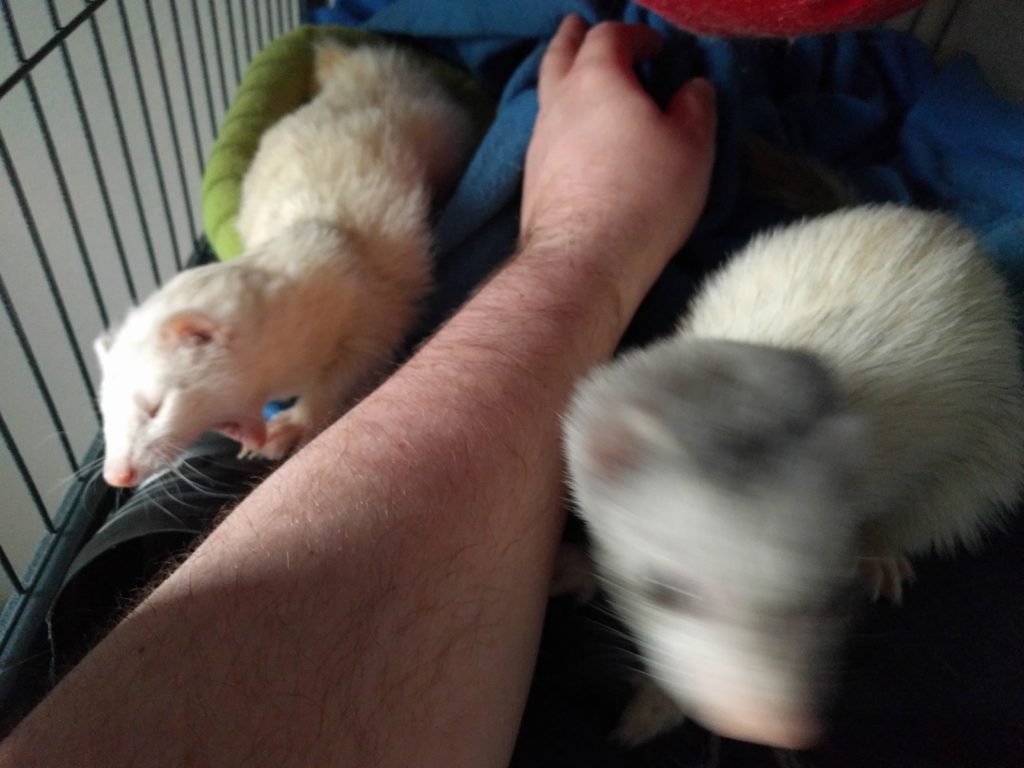 Being woken up because dad wanted snuggles!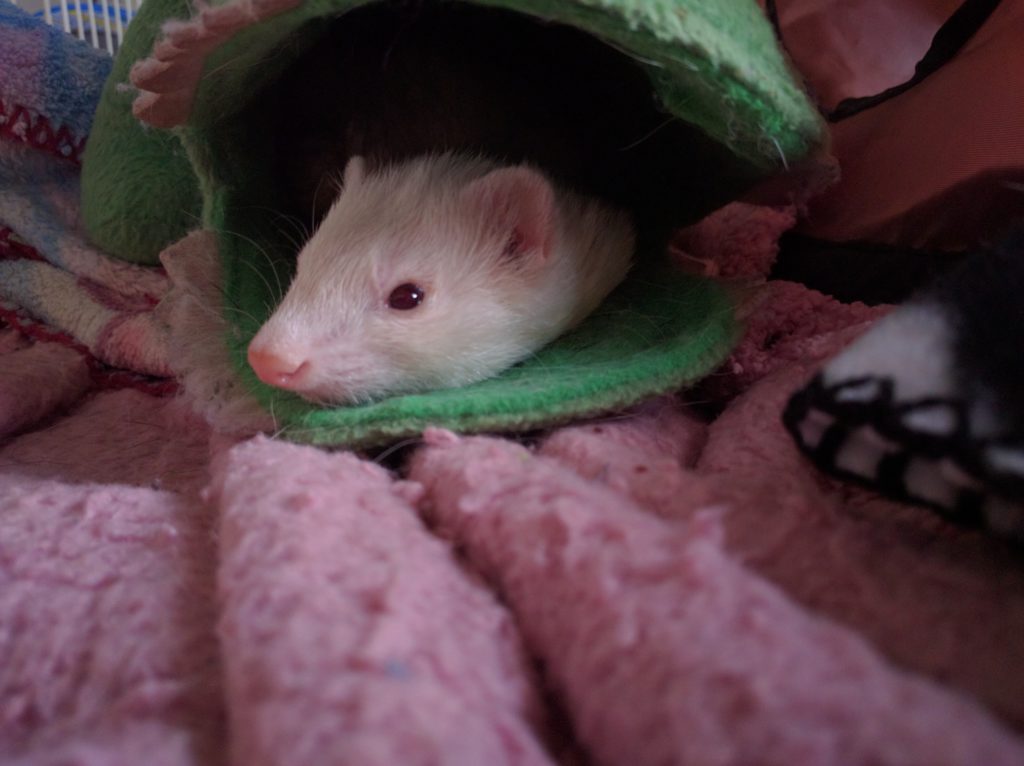 Lurking in her lair. A fuzzy alligator.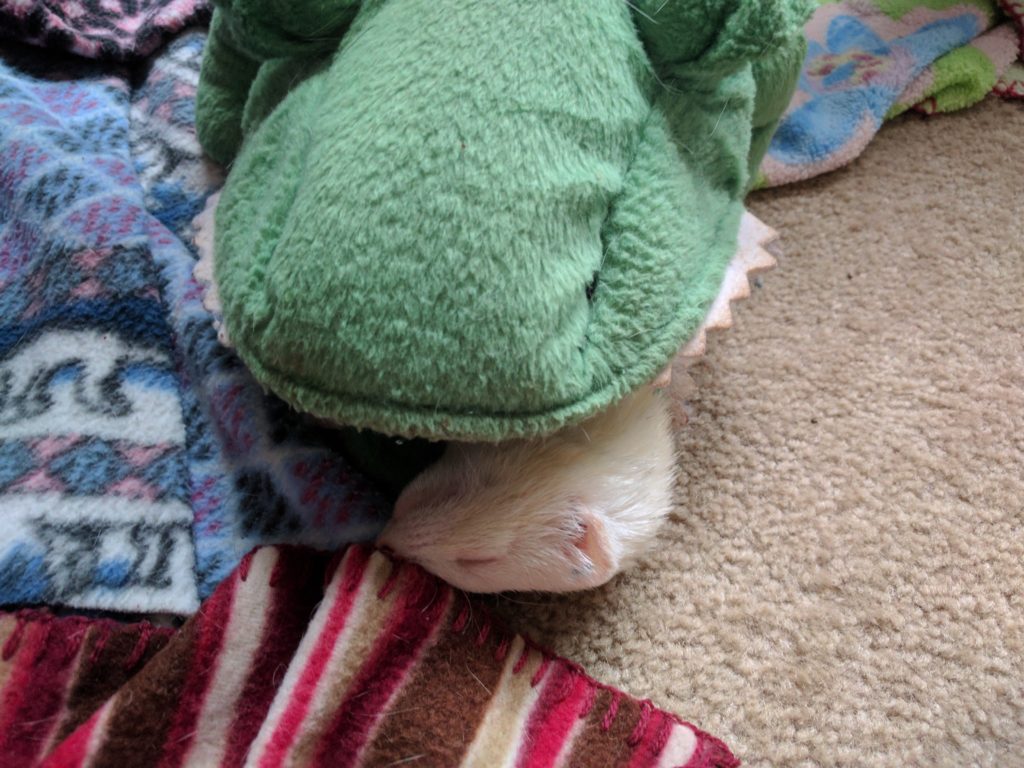 She sometimes 'spilled' when napping in there.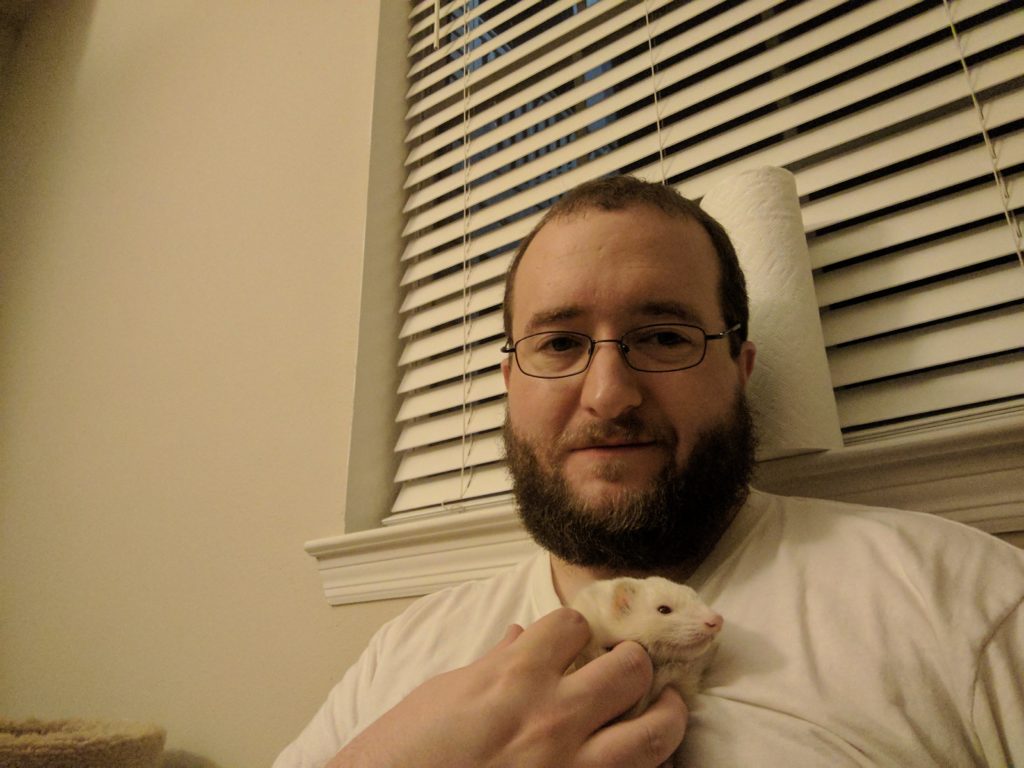 She still snuggled with me, even when I made her take icky meds.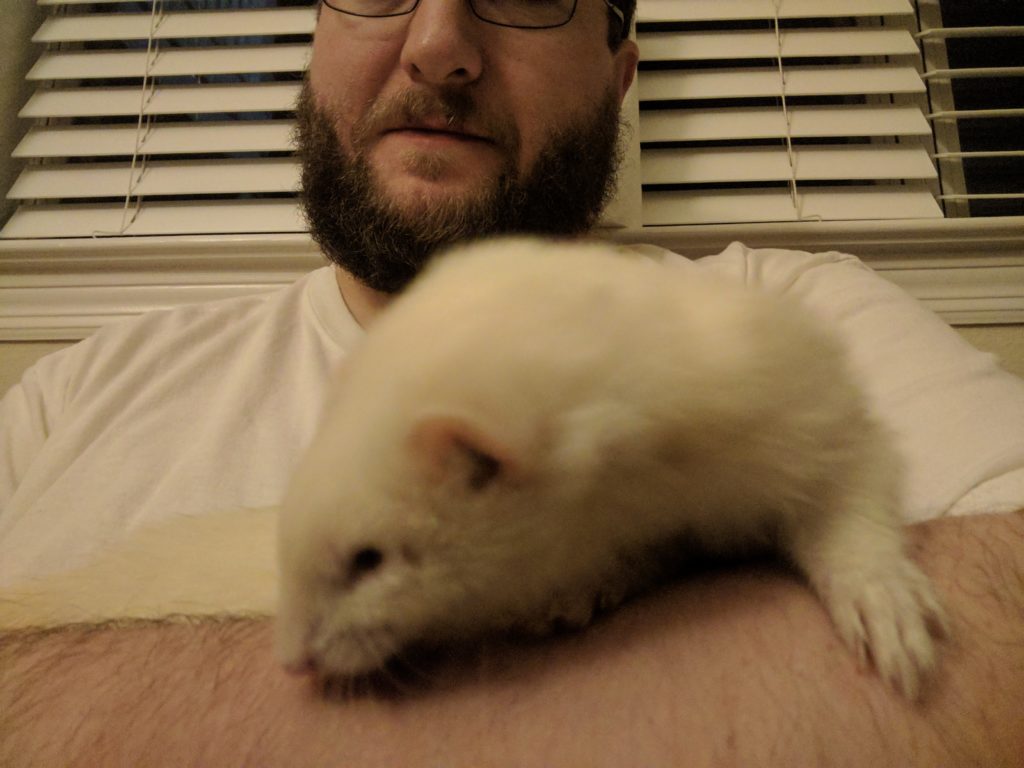 And while it's a bit blurry, she gave me kisses. She didn't hold a grudge.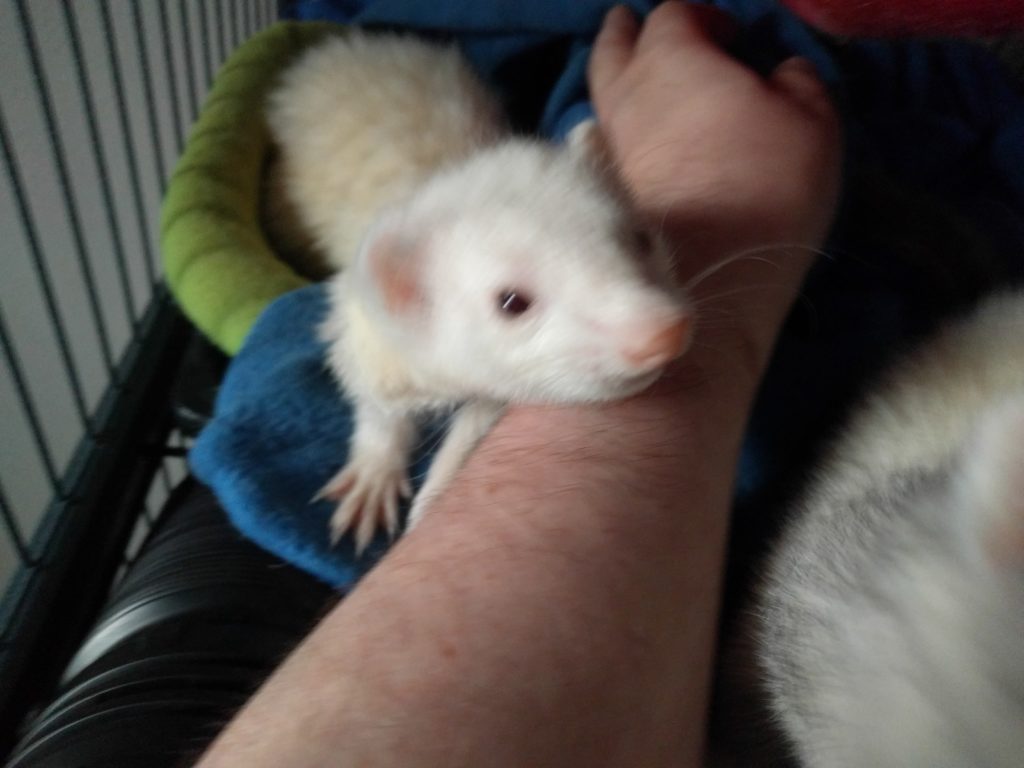 It's blurry…but its the most recent picture I have that shows just what a sweetheart she was. She'd just rest her chin on me and that's all it took.
Goodbye sweetie. Gara and I will miss you so much…